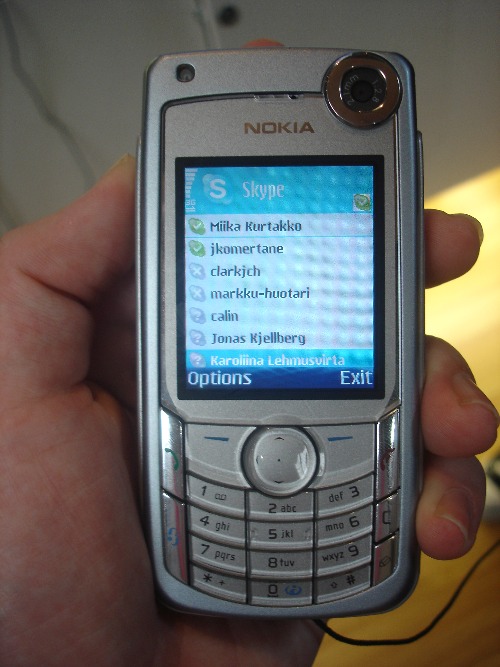 Skype's free, basic features are as follows:
Skype-to-Skype calls: Skype-to-Skype calls are free and always will be for noncommercial calls—regardless of location or duration!
Video calls: Skype allows you to see the other person during a voice call if both people have Skype-compatible video cameras and both have enabled this feature in Skype. With Skype video, you can talk face-to-face with someone else regardless of distance, and it won't cost you a penny!
Toll-free calling: Skype users can make free calls to most tollfree numbers, whereas some other Internet telephony providers charge for such calls. As an added bonus, you can even call tollfree numbers in other countries, which is something that regular phones often can't do!
Conference calls: You and up to four other people can conference-call together at the same time. Moreover, during a conference call, participants can also chat together and transfer files to one another (or to all participants) by simply draggingand- dropping files.
Call forwarding: Away from your PC, but don't want to miss any important calls? No problem, just use Skype's callforwarding feature. Using call forwarding, Skype-to-Skype calls and SkypeIn calls from regular phones can be forwarded to as many as three Skype accounts or regular phone numbers (of course, you can only forward calls to regular phones if you are a SkypeOut subscriber, in which case the call rate appropriate to the call's destination will apply).
Chat: Using Skype's chat feature you can exchange text messages with another Skype user in real time.
Multi-chat:Why limit yourself to one-on-one chat? With Skype' multi-chat feature you and a bunch of friends, family members, or work colleagues (up to 50 in total) can chat online in real time so that all text messages are seen by all chat participants.
Chat emotional icons: Otherwise known as "emoticons," these small icons can be inserted into text messages during chat sessions so that chat participants can quickly and easily express their emotional state or emotional response to chat activity in real time.
File transfer: You can transfer a file to one or more Skype users from within your contacts list at any time or with anyone during an active Skype-to-Skype call or chat session. And you can do all this with little more than a rightclick of your mouse, or by dragging-and-dropping a file.
Contact management: Add your own contacts, search Skype contacts, import existing contacts held outside Skype, share your contacts with other Skype users, and group contacts into meaningful categories for convenience and to carry out group-specific tasks, such as conference calls, with a click of the mouse.
End-to-end encryption: Skype uses encryption to scramble data so that it is unintelligible to any eavesdropper while it is being transmitted over the Internet. This means that Skype-to-Skype calls are more secure than regular or mobile phone calls! However, calls that use the public telephone network through SkypeOut and SkypeIn are not encrypted—and so are less secure than Skype-to-Skype calls—once outside the Skype network.
Privacy controls: Control who can call you, who cannot call you, or who can chat with you.
Visibility controls: Using Skype's online status settings you can control how visible, or invisible, you are on the Skype network.
Mood messages: As part of how you are seen by others on the Skype network, you can choose to post a mood message that will be seen when another Skype user clicks on your entry in their contacts list. Mood messages can display any sort of short text message.
Skype toolbars: Skype provides productivity-enhancing toolbars for Microsoft Outlook and Internet Explorer that more closely integrate those applications with Skype.
Skype buttons: Using Skype buttons, you can add a clickable button to a web page, your e-mail signature, or your blog that allows others to easily interact with you though Skype.
Multi-platform support: Skype runs on Windows, Mac OS X, Linux, and Pocket PC. This book focuses on Skype for PCs running Microsoft Windows.
Multi-language support: The Skype softphone is available in 27 languages.
No spyware, adware, or malware: More of a promise than a feature, this is a commitment by Skype to keep their software free from all other software that might spy on you, pester you with advertising, or otherwise maliciously interfere with your PC.